A flood can happen anywhere – not only in low lying areas that you think are flood prone. A normal home policy does not provide coverage for a flood. It is possible to lose your home and your belongings and not have any coverage for them. A Flood Insurance policy can help you cover the potentially devastating financial implications of such disasters.
Protect Your Home - All of It.
Research shows that nearly a third of residential properties are underinsured by an average of 27%.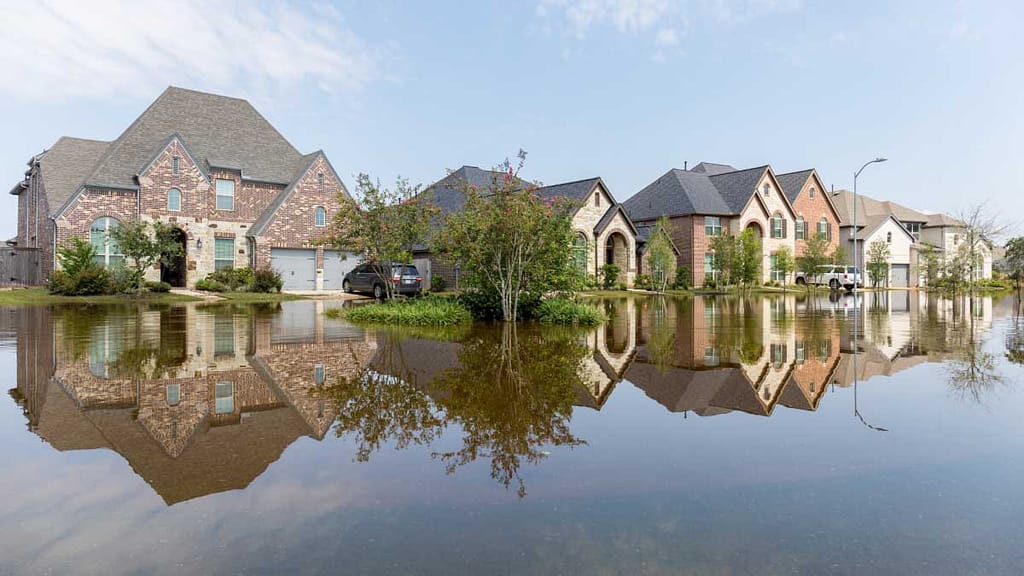 Why do I need Flood Insurance?
Floods can happen anywhere at any time, often with very little to no warning. The damage caused by floodwaters can be extensive and very costly to repair. 
Most people have little concern for Flood Insurance and perhaps would only ask:
1.  "I am not near a stream, is flood insurance needed?"  Yes … flooding can happen anywhere and the damage can be overwhelming.
2.  "Doesn't my regular home policy cover a flood?"  No … a standard home policy does not cover flood – it is excluded.
3.  "Doesn't the government take care of you if there is a flood?"  No … the government does not provide that protection for homes. The government only guarantees that you will be able to purchase flood insurance in specific areas.
There are Flood Insurance Policies for homes, condos, apartments, manufactured homes, and businesses. Bray & Oakley is an independent insurance agency – meaning we write for multiple carriers to make sure you get the right coverage at the best price. 
We've been offering great insurance coverage and customer service for over 100 years. With the help of the experienced and friendly insurance agents at Bray & Oakley Insurance Agency, we're confident in our ability to get you the coverage that fits your unique situation.
What Flood Insurance Covers
Bray and Oakley is Big Enough to Handle All Your Insurance Needs and Small Enough to Care.
Helps with a claim to the home or building as well as its foundation.
Helps with damage to plumbing and electrical systems within the building.
If personal property is chosen, it helps with damages to appliances within the home or building. Including washers, dryers, stoves, refrigerators, etc.
Helps with damage to air conditioning equipment, HVAC units, heaters, and furnaces.
If personal property is chosen, it helps with damages to personal belongings such as furnishing, electronics, clothing, sporting goods, etc.
I was amazed at the customer service I received. Jordan was a big help and got me the coverage I needed for a great price.
Contact Bray & Oakley Today
You need a Flood Insurance Policy that you can depend upon. When you choose Bray & Oakley Insurance Agency, you are getting a helpful and knowledgeable partner dedicated to providing quality protection with competitive value pricing. We wish to establish a long-term, successful partnership with our clients, our staff members and the insurance companies.
Our Agents and our helpful Service People are available to talk with you about your Flood Insurance needs. As an Independent Insurance Agency, we represent several insurance companies. We shop around for you. We compare prices and coverages and then customize the Flood Policy just for you. Give us a call today to learn about what insurance coverage options may be right for you.