Best Car Insurance in Lexington, KY
Allow us to help with your Auto Insurance. We will help you determine the liability and injury limits to protect you, your family and your assets when you are on the road. We will also discuss how you want to value your autos and how we can protect you for damage to your vehicles. We want to custom make your policy to fit what you want.
Plus, we can help with your motorcycle, snowmobile, RV or ATV.
Bray & Oakley Insurance Agency offers personalized coverage options to fit your unique needs. Our Agents are ready and able to help you choose the policy and the coverage that is right for you.
Be ready for them. We are here to help you– with the best auto insurance options available!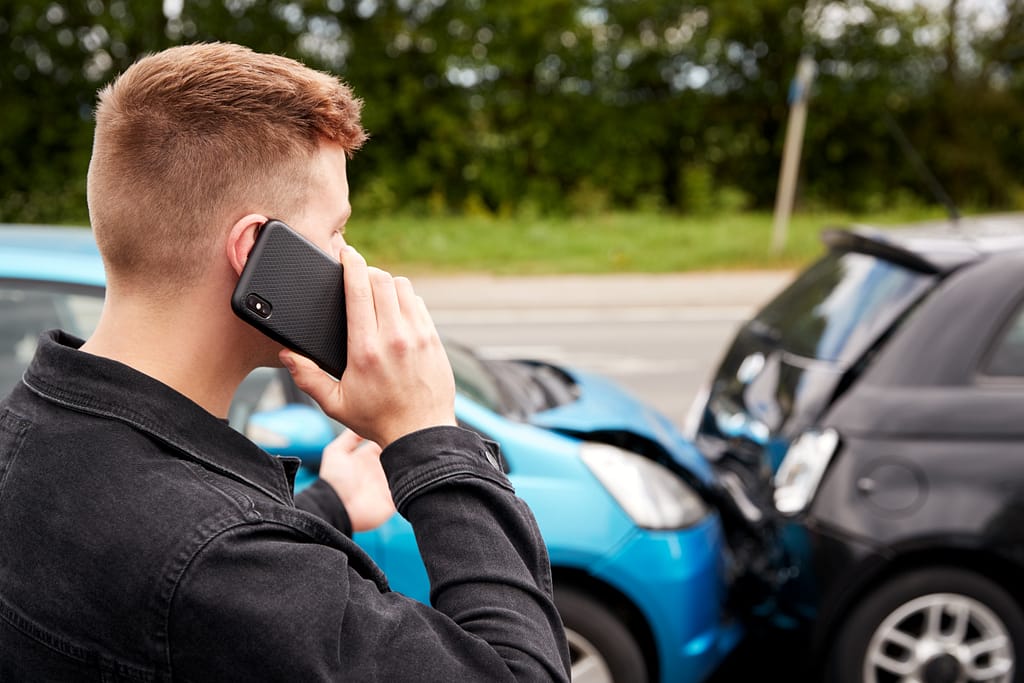 Get the best Auto Insurance coverage available!
In most states, it is against the law to drive without Auto Insurance. Car Insurance is intended to protect you, the driver, and other people from financial ruin in the event of a vehicular accident. It can also save you a lot of money if your vehicle is damaged due to natural disasters such as fire, flood, wind, or hail… and can even help if your car is vandalized or stolen.
Auto Insurance is more than just protection for you and your vehicle – it's also a social obligation that should be taken seriously. You can imagine the harm that can be caused when collisions happen. Having a good Car Insurance policy means you are better covered for damages, medical bills, and other liabilities.
Here are the basic coverages found in an Auto Insurance Policy. These are summary statements to help with general understanding. For more complete information or specific questions, we will be glad to help. 
This coverage is to help pay for injuries to others not in your vehicle. It is used for automobile claims made against you for injuries of others which you were said to have caused.
This coverage is to help pay for damages to other people's property. It is for automobile claims for which you were counted as at fault. It helps pay for damage to the vehicles, or buildings or other kind of property of other people. This does not pay for your own auto or your own property.
This is the Automobile Policy Coverage which helps with the hospital bills for injuries caused by an auto accident for the people in your vehicle. This is used in several states, including West Virginia
Personal Injury Protection (PIP)
Similar to medical payments, personal injury protection helps to cover the medical expenses of injuries for those in your vehicle, regardless of who was at fault for an accident. Personal injury protection coverage is offered in several states, including Kentucky. 
Personal injury protection coverage is not offered in all states.
Uninsured Motorist & Underinsured Motorist
"UM and UIM" are coverages on your policy to protect you and people who are in your auto who are injured by another vehicle with no insurance, or not enough insurance.
This is to help pay for damages to your vehicle caused by such things as fire, theft, flood, glass breakage, wind, hail or striking an animal. This is often called "Other than Collision".
This is to help pay for damages to your vehicle for a collision with other things (other than animals).
Throughout my experience, I was given very good service. In particular, Danny Crum was a fabulous agent! He was professional and quick to respond to any questions I had. Highly recommend working with him!
Needed to get car insurance for my daughter quickly. Katrina was professional, responsive, and wonderful to work with. She took care of getting the insurance my daughter needed very quickly and efficiently. Thanks Katrina for all your hard work.
LeAnn is super helpful and quick at getting everything setup! She helped us save $50 a month and got us a better deductible than our previous company. She keeps you updated through the whole process. Highly recommend!
We design your Auto Policy to protect you well – and to even have some coverages you would not expect.
If you also have the physical damage coverage for your auto (comprehensive and collision) we can help with loss to your personal belongings in your auto. There are limits and we can help explain those.
Some of the companies that we work with have a helpful allowance for treatment costs for a pet who is injured during an accident. Let us discuss this with you.
We may be able to help with this major inconvenience – locked out of your auto. We can discuss this too.
Roadside & Rentals Bundle
Let's discuss including this in your coverages. We can offer you the protection to have assistance for a mechanical breakdown. We can also help with a replacement rental car if yours is damaged due to a covered claim.
Contact Bray & Oakley Today
You need an Auto Insurance Policy you can depend upon. When you choose Bray & Oakley Insurance Agency, you are getting a helpful and knowledgeable partner dedicated to providing quality protection with competitive value pricing. We wish to establish a long-term, successful partnership with our clients, our staff members and the insurance companies.
Our Agents and our helpful Service People are available to talk with you about your Auto Insurance needs. As an Independent Insurance Agency, we represent several insurance companies. We shop around for you. We compare prices and coverages and then customize the auto policy just for you. Give us a call today to learn about what insurance coverage options may be right for you.