Recreational Vehicle Insurance
There's nothing quite like the great outdoors. Spending time with the wonderful people in your life and connecting to nature is a passion for many people in West Virginia and Kentucky. It's important to protect the investment you've made in your Recreational Vehicle (RV) plus the additional liability concerns you may have. Let us help you with this.
Be ready for them. We are - with the best Recreational Vehicle Options available!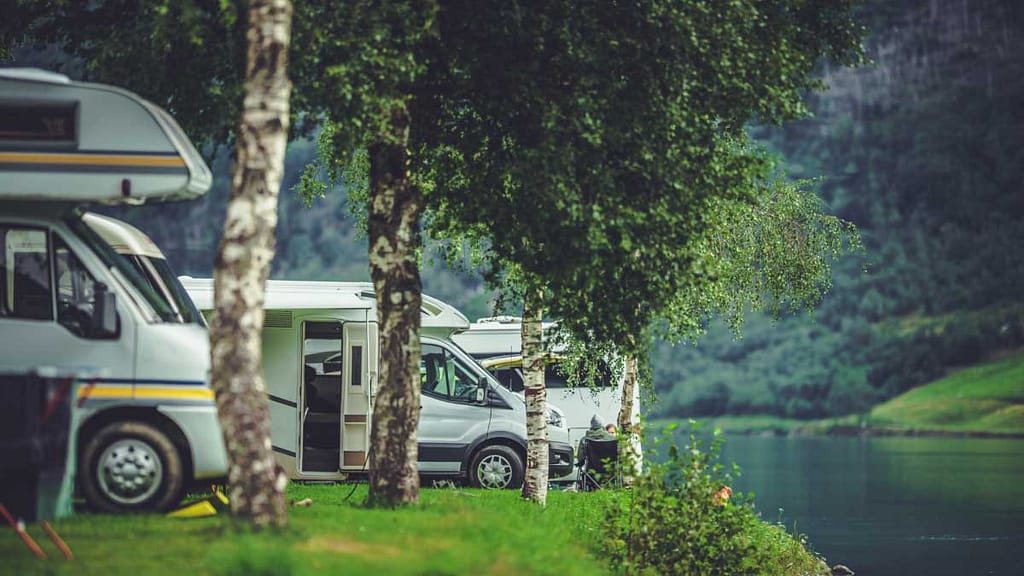 Get the RV Insurance you need!
We know you love exploring the beauty of nature with the help of your RV or camper, and we love keeping it insured! The right RV Insurance Policy can help keep your adventures covered.
You might think covering a recreational vehicle (or RV) is just like getting ordinary auto insurance, but the freedom of the motorhome lifestyle brings a few extra potential headaches that make this specialized policy worthwhile.
For example, windshield coverage is a must in a camper, given both the significant costs of fitting such a large sheet of glass and the fact that you'll often need a replacement from a specialized supplier.
RV insurance will often also include enhanced coverage for your personal possessions, meaning you can relax when taking those extra creature comforts and gadgets on a motorhome trip. Additionally, make sure to look for the protection that covers theft as well as damage in a collision or fire. While most insurance has limits on individual items, RV Insurance Policies often include some specialty coverages to help you in the event of a loss.
When considering Motorhome or RV Insurance, it's worth looking for policies that offer rental cars and/or accommodation if your camper is put out of action during a trip, removing that extra worry.
Have questions about insuring your motorhome or RV? Reach out. We'll walk you through it
Coverage with Convenience
Did you know you can often bundle your RV or travel trailer insurance with your Auto Insurance Policy? This can gives you the convenience of using only one insurer, paying one monthly bill, and you could even save money when you bundle!
RV Insurance costs will depend on your chosen amount of coverage, deductibles, and liability limits. We will discuss these with you.
Here are basic coverages found in an RV Insurance Policy. Some coverages are designed to work as your Auto Insurance and some coverages are as your Home Insurance may work. The RV Insurance needs to be designed as a good blend of coverages to accomplish what you want. These are summary statements to help with general understanding. For more complete information or specific questions, we will be glad to help.
This automobile-type coverage is to help pay for injuries to others not in your RV. It is used for RV automobile-type claims made against you for injuries of others which you were said to have caused.
This automobile-type coverage is to help pay for damages to other people's property while on the road. It is for automobile-type claims for which you were counted as at fault. It helps pay for damage to the vehicles, or buildings or other kind of property of other people. This does not pay for your own RV or your own property.
This is the RV policy coverage which helps with the hospital bills for injuries caused by an auto accident for the people in your RV. This is used in several states, including West Virginia
Personal Injury Protection (PIP)
Similar to medical payments, personal injury protection helps to cover the medical expenses of injuries for those in your RV, regardless of who was at fault for an accident. Personal injury protection coverage is offered in several states, including Kentucky.
Uninsured Motorist & Underinsured Motorist
"UM and UIM" are coverages on your policy to protect you and people who are in your RV who are injured on the road by another vehicle with no insurance, or not enough insurance.
This is to help pay for damages to your RV caused by such things as fire, theft, flood, glass breakage, wind, hail or striking an animal. This is often called "Other than Collision".
This is to help pay for damages to your RV for an automobile-type collision with other things (other than animals).
Emergency Roadside Service
Don't end up stranded. Get affordable 24/7 roadside assistance. Let's discuss including this in your coverages. We can offer you the protection to have assistance for a mechanical breakdown. We can also offer help with a replacement rental vehicle if yours is damaged due to a covered claim.
We design your RV Policy to protect you well – and to even have some coverages you would not expect.
Contact Bray & Oakley Today
You need an RV Insurance Policy that you can depend upon. When you choose Bray & Oakley Insurance Agency, you are getting a helpful and knowledgeable partner dedicated to providing quality protection with competitive value pricing. We wish to establish a long-term, successful partnership with our clients, our staff members and the insurance companies.
Our Agents and our helpful Service People are available to talk with you about your RV Insurance needs. As an Independent Insurance Agency, we represent several insurance companies. We shop around for you. We compare prices and coverages and then customize the RV Policy just for you. Give us a call today to learn about what insurance coverage options may be right for you.