Life is more fun with sports toys, but it's even more fun — and worry-free — knowing you have the proper insurance coverage. Let us help you determine the best way to protect yourself and your sports toys.
Be ready for them. We are - with the best ATV insurance options available!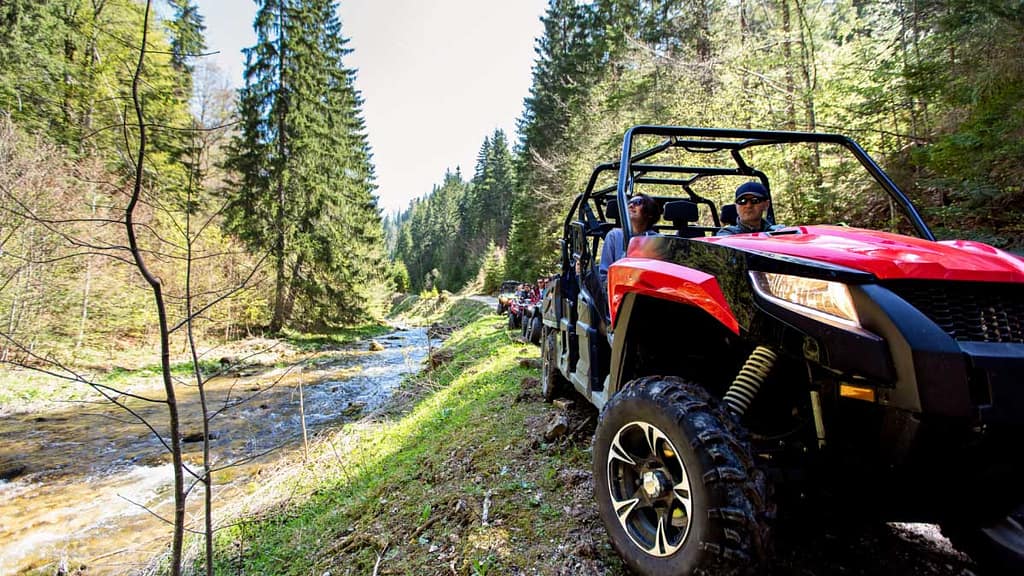 Off-Road Vehicle Insurance
There's nothing better than beautiful weather, a dirt trail or wooden path, and a ride on your four-wheeler, bike, or snowmobile. 
Bray & Oakley offers customers liability, injury and damages to vehicle coverages for many types of outdoor vehicles, such as all-terrain vehicles (ATVs), off-road motorcycles, mopeds, trail bikes, and golf carts.
There are a few basic coverages that you should consider for your protection with ATV Insurance.
If you cause an accident and someone who is not on your vehicle is injured, this coverage can help pay for the cost of treating their injuries.
Assists in payments for damages to another person's vehicle or property, if you cause an accident.
This coverage can help pay for damages to your vehicle caused by such things as fire, theft, flood, wind, hail or striking an animal. This is often called "Other than Collision."
This is to help pay for damages to your vehicle for a collision with other things (other than animals.)
This is coverage which can help with the hospital bills for injuries caused by an accident for the people in or on your vehicle.
Throughout my experience, I was given very good service. In particular, Danny Crum was a fabulous agent! He was professional and quick to respond to any questions I had. Highly recommend working with him!
Contact Bray & Oakley Today
You need protection for your ATV you can depend upon. When you choose Bray & Oakley Insurance Agency, you are getting a helpful and knowledgeable partner dedicated to providing quality protection with competitive value pricing. We wish to establish a long-term, successful partnership with our clients, our staff members and the insurance companies.
Our Agents and our helpful Service People are available to talk with you about your ATV needs. As an Independent Insurance Agency, we represent several insurance companies. We shop around for you. We compare prices and coverages and then customize the Policy just for you. Give us a call today to learn about what insurance coverage options may be right for you.