Independent Insurance Agency in Lexington, Kentucky since 2014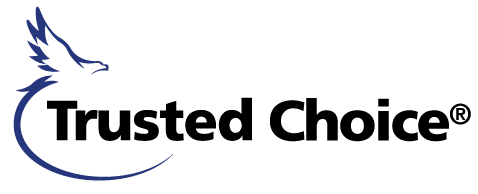 Bray & Oakley is a full-service independent agency offering automobile, home, business, health, and life insurance coverage. We have served the Kentucky area since 2014.
COVERING AREAS IN WEST VIRGINIA AND KENTUCKY
We are celebrating over 100 years as a family-owned insurance agency. Our associates are dedicated insurance professionals and experienced in helping with Home, Auto, Commercial, Life, and Health Insurance. We are so grateful that we have been able to help our West Virginia neighbors and now our Kentucky neighbors as well.
Let Bray & Oakley Insurance Agency help you, too.
OVER 200+ REVIEWS ON GOOGLE!
..In particular, Danny Crum was a fabulous agent! He was professional and quick to respond to any questions I had. Highly recommend working with him!
Fantastic customer service from my agent, Tommy Quick and from all the employees at Bray and Oakley Insurance! Professional and courteous! Highly recommended!!!
Jordan is very responsive, professional and addresses all the concerns promptly. Been with them since we moved to Kentucky and would love to stay with them.
We had an absolutely amazing experience getting our policy set up, not one bump in the road and extremely helpful along the way.
...the agents here are always happy to help with anything we need. They go out of their way to help when possible. Will definitely be a customer for years to come.
I can't say enough about the service … He truly cares and goes above and beyond … He will find and deliver the best policy for your situation.
Why an Independent Insurance Agent?
As your independent insurance agent, we are able to shop through several companies to find the best fit for your needs. From personal insurance to commercial coverage, we boast a wide range of specialized options. Our experienced agents are here to help make sure that you have all the coverage that you need at a price point you can't beat.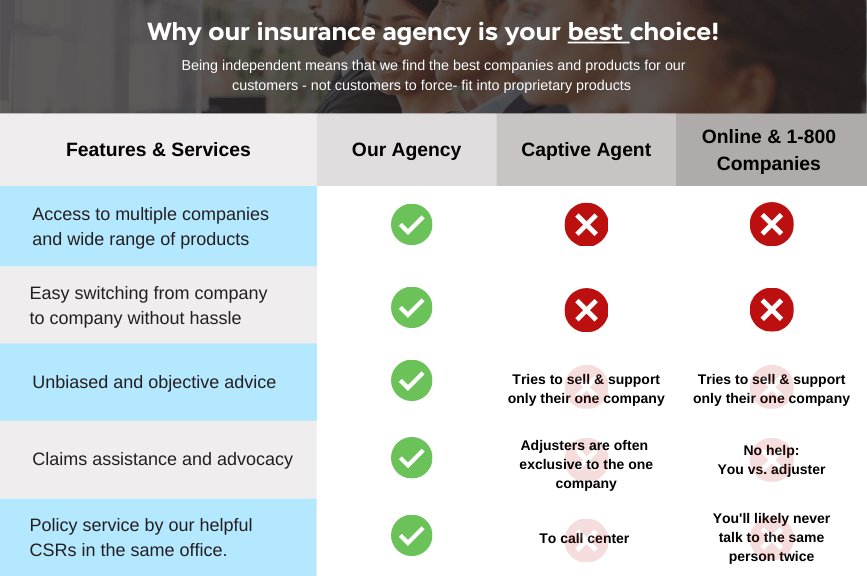 Not All Insurance Companies Are the Same!
Choosing the right company can make a huge difference – in price, service, and value. Let us help you make the right decisions when it comes to your insurance coverage. Don't be left out in the dark with too little coverage. We will help you consider the protection you need and discuss options to ensure that your coverage fits your life and what you want.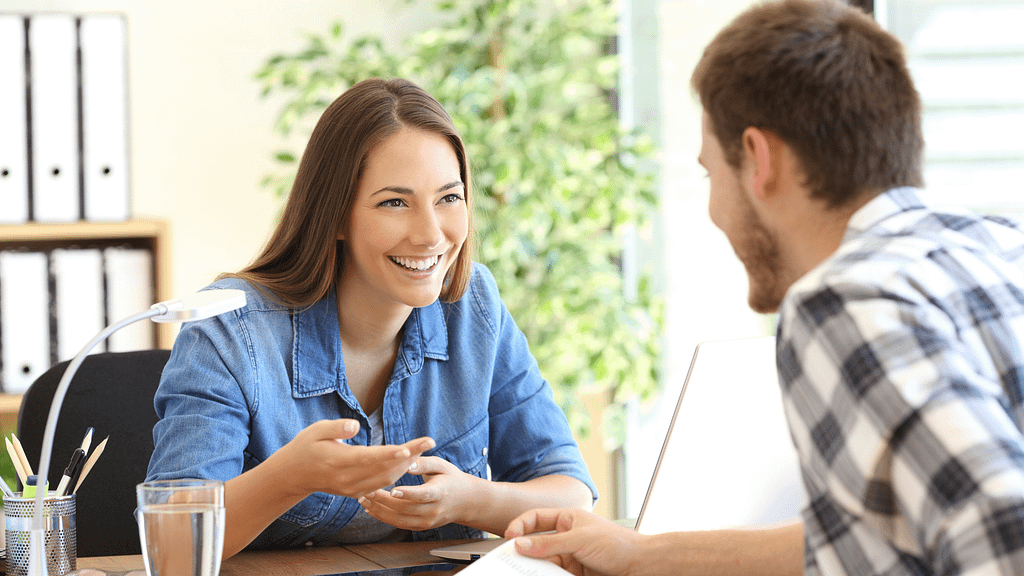 We have helped thousands of people, their families, and their businesses save money with well-designed insurance policies and coverages needed for unfortunate losses to property, liability, and even life. We would be honored to help you, your family, or your business and promise to listen to your concerns as well as advise you on the coverages and options available to you. You don't get to be over 100 years old by not meeting expectations and helping others. Find out why people come to us when they need insurance coverage!
WORK WITH THE BEST INSURANCE AGENCY!
Everyone is professional and courteous. Anything I need they have gone above and beyond to assist my family. Thank you all for wonderful service.
Great people! Had a claim and it was handled flawlessly thanks to Claude Singleton getting involved right away. Anytime I have a question Claude is right there to give me answers and explain and recommend options. Those options came in handy during my claim! Extremely happy to have Claude as an agent!"