CAR INSURANCE TIPS FOR TEEN DRIVERS IN WEST VIRGINIA
While every teen is eager to start driving as soon as they reach the legal age, they fail to understand how important and challenging it is to get car insurance before hitting the road. 
Whether the driver is using their own car or the parents', obviously insurance is essential. However, for most teens, difficulty is knowing what and how to get insurance as a "youthful" or teen driver. 
This information should help you. In this article, we have provided some of the best car insurance tips for teens, especially if you reside in West Virginia or Kentucky. Each state has its own policies for teen drivers; so, the insurance or policies applicable in West Virginia might not be the same in Kentucky. 
Let's take a look.
A FEW THINGS TO REMEMBER BEFORE GETTING CAR INSURANCE
Determine Your Future Driving Situation 
Is the teen driver planning to drive the family vehicle? Or, do they intend to buy a vehicle specifically for the teen driver? There is a difference. 
In the first scenario, teen drivers might be added to the parents' policy as an occasional driver. However, if they plan on driving their own vehicle, they need to be added to family auto insurance policy, which can be costly
Score High In Driver's Education 
Scoring high in driver's education can help with the cost of insurance . Having a good score gives more confidence for the insurance provider that the student is a good driver, and they might offer you a good discount. 
One of the biggest concerns of the insurance provider is that young drivers are considered reckless and inexperienced.  Statistics prove that a teen or youthful driver is more likely to be in an accident than an older more experienced driver. However,  with a good score in driving education, it can help increase the experience of the  young driver and they are considered a safer driver. 
Consider Getting a Used Car
When we say consider a used car, it doesn't have to be an ugly or junk yard restored vehicle. We recommend second-hand cars in good condition with good safety features and a solid safety record. The vehicle you will be driving makes an impact on your car insurance policy, and brand-new cars are far more expensive to insure than used cars. 
The ideal car to get is a three to four-year-old model with modern safety features such as airbags and antilock brakes. Learning to drive in a used car is the most economical way of starting out your life of driving. And, youthful drivers can always get a new car once they reach the age where getting a car insurance policy is not as expensive.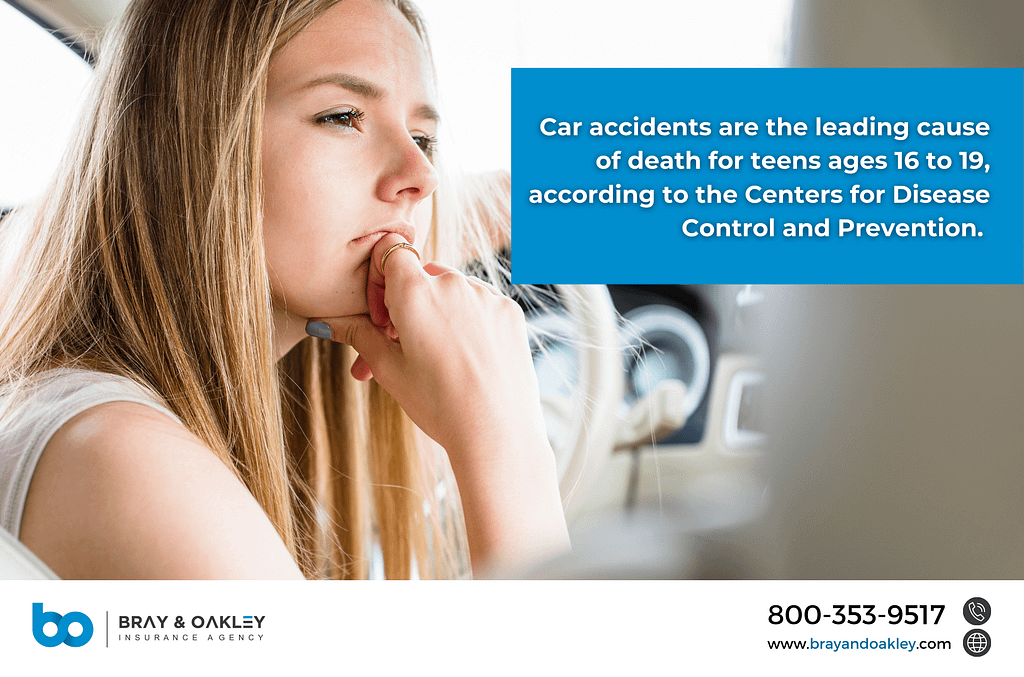 HOW TO AFFORD CAR INSURANCE FOR YOUNG DRIVERS?
While car insurance is highly important, necessary and needed considering the probability of getting into an accident, it can, however, be expensive. 
Due to these high car insurance prices, many teenagers do not purchase full coverage and end up risking their cars until they can actually afford coverage beyond liability car insurance for their vehicle. 
But that can be avoided, and you can now afford full coverage car insurance at a young age. 
Staying on the parents' policy is the best and easiest method for young drivers to be able to afford car insurance. Typically, car insurance companies offer families a variety of discounts to help them save money on insurance coverage, including:
Discounts for safe driving

Student discounts are available (must have B average grades or higher)

Discounts for college students and students who are away from home

Discounts on defensive driving courses



Adding a young driver to a family insurance policy can still result in premium increases, although the amount may vary depending on your insurance company, car, and location. 
Still, it would be cheaper than what a teen driver would have to pay for a separate car insurance policy. You can get your own car but under your parents' name, and once you are independent enough to afford your own car insurance, you can shift the car under your personal name. 
WHAT CAR INSURANCE POLICY SHOULD I GET FOR A YOUNG DRIVER?
After extensive research of the car insurance policies available in the region, we have concluded that shopping multiple carriers is the best way to cover a teen driver. 
Shopping Multiple Carriers For Best Price 
At Bray & Oakley, we shop multiple carriers to find the best coverage at the best price for your teen driver.

Competitive rates and affordable premiums can be found, but often it takes a professional insurance partner to uncover the best and most affordable plans.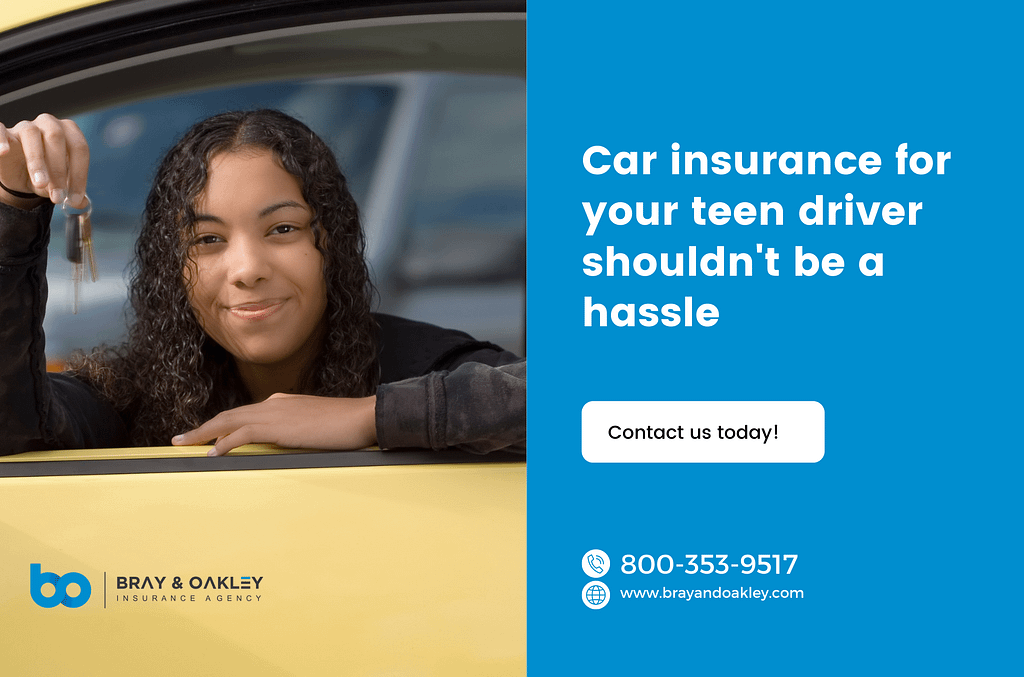 Before you get car insurance as teen driver, or if  your child is soon to become a teen driver, the best advice we have is don't go it alone. Get help from someone who knows what questions to ask, what policies to consider and what options are out there. Reach out to us at Bray and Oakley and we can help you every step of the way. 
You will be confident that you are getting all of the information you need from a reliable source. If you are the parent of a teen driver in West Virginia or Kentucky and looking for a car insurance agency for advice, contact us today at Bray & Oakley Insurance Agency.