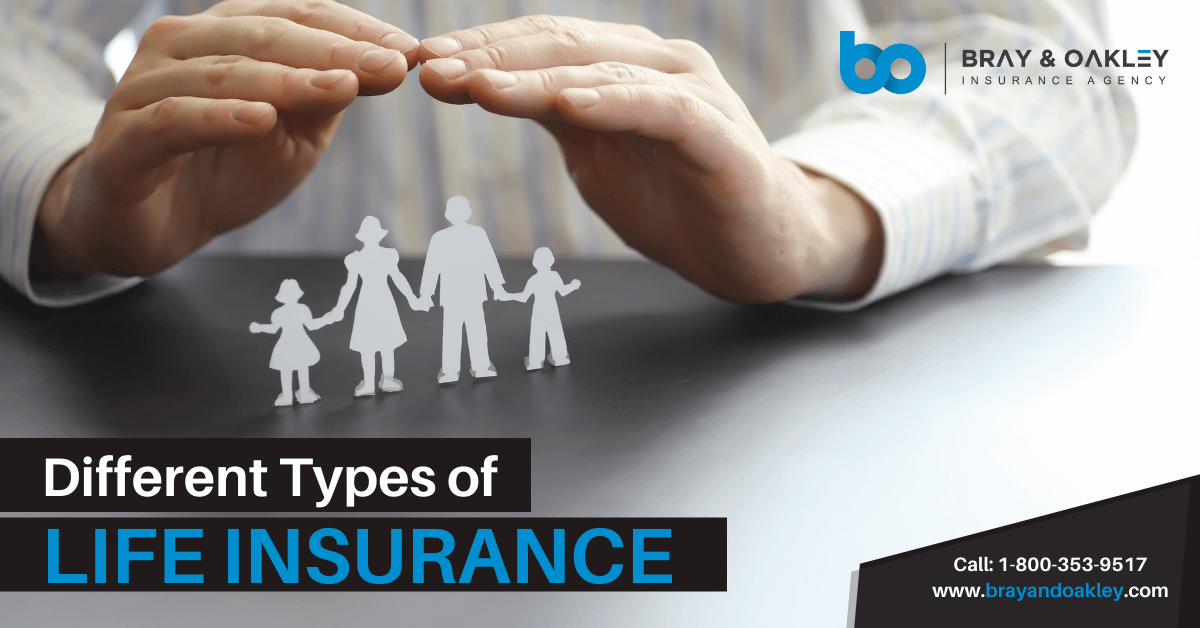 DIFFERENT TYPES OF LIFE INSURANCE AND WHICH ONE IS BEST FOR YOU
With the world taking many unexpected turns with each passing moment, getting life insurance is not an option anymore. It is a compulsion. You must have suitable life insurance for yourself for the bright future of you and your family. 
However, when you start looking to get yourself a life insurance policy, you might face a tough decision because there are many different life insurance policies. Moreover, to decide which type of life insurance is most suited for you, you must also consider your region. 
If you are a resident of West Virginia looking for a life insurance policy, here are all the types that you must consider.
Term Life Insurance 
Term Life Insurance is one of the most efficient and feasible life insurance policies. As the name suggests, this policy lasts for a specific period of 5, 10, 15, 25, or 30 years, depending on the plan you choose. 
After the term is completed, you can either renew the policy or simply get the coverage and opt for another policy looking at your situation at that time. 
This policy is mainly suited for people who wish their life insurance to cover a specific debt or situation. For example, you can get this policy to cover a few years for your family in case you pass away so that they would have the finances to fulfill their expenditures till they find another source of income, or you could use the policy to cover your home loan for you. 
Buying this policy is one of the cheapest ways to get life insurance; however, you might face difficulty when renewing as the renewal rates increase each year. 
Whole Life Insurance 
Consider the whole life insurance policy as the complete opposite of the term life insurance. Here, you are getting insurance literally for your entire life till you pass away. The policy lasts till your death and requires you to pay premiums until then, and works as a cash asset for your future. 
It's the life insurance equivalent of 'set it and forget it'. All in all, your premiums remain the same, you receive a guaranteed rate of return on the cash value of the policy, and the death benefit amount remains the same.
Whole life insurance is for customers who want lifelong coverage and are ready to pay a premium for the policy's guarantees. Through this policy, you can be stress-free about how your family will do after you pass away because it will have them covered for the better good. 
Variable Life Insurance
Variable life insurance policies have cash values linked to investment accounts, such as bonds and mutual funds. Premiums for variable life insurance are typically fixed, and the death benefit is guaranteed regardless of market conditions.
If your investment options perform well, you might make a lot of money. You can even borrow against the cash value or take partial withdrawals from it.
Variable life insurance provides long-term protection with a monetary value. The policyholder chooses which sub-accounts to invest in, and the amount of growth in the cash value account is determined by those decisions. Your sub-accounts performance can also cause you to lose money.
The policy requires a bit of risk-taking, and if it passes, it's all sunshine, but everything could turn blue if you lose it. So, if you are willing to take that risk, this is the right policy for you. It's either you make it, or you lose it. 
Survivorship Life Insurance 
The survivorship life insurance policy is for partners, such as husband and wife. The policy covers insurance for both the partners, and the beneficiaries can receive the pay-out after the passing of both the partners. 
This policy is a cheaper way to get insurance for you and your spouse without paying premiums for two separate policies. 
However, the key here is that this policy is only suitable if you think the beneficiary would not need the money until after the death of both insured people. If one of the partners dies, the other will not receive any pay-out since they will not be among the beneficiaries, but they themselves are part of the policy. 
This policy is often purchased by couples who wish to send money to charity after their passing or to their next of kin. 
Credit Life Insurance 
This life insurance is a short time insurance plan that is bought to lay off a specific debt. The difference between the credit insurance plan is that the pay-outs are instead paid to the person or firm from which you have taken a loan instead of your family. 
A Credit Life Insurance policy is for you if you have taken a large loan and you know your family might not be able to pay that off after you have passed away. You obviously would not want them to suffer. Hence, the credit insurance will cover up for you. 
However, you must know that this policy will not cover any penny to provide for your family after your passing. 
Universal Life Insurance 
A Universal Life Insurance policy is similar to the whole life policy but is cheaper and offers lesser guarantees compared to that. Within the domain of Universal life insurance, there are different varieties for you with various requirements and payoffs.  
Universal life insurance is a wonderful option for people who want to be covered for the rest of their lives. Some Universal life insurance policies are appropriate for investors who desire to link their cash value gains to market performance.
Indexed Universal Life Insurance 
The cash value component of indexed universal life insurance is linked to a stock market index. A formula is used to calculate your gains, which is explained in the policy.
You can get cash value that increases over time. If the stock market does well, you could see significant gains. Your payments and death benefit amount are variable within certain limits. To simply understand, you should know that your cash value gains depend on the specific cap your policy terms have. For example, if the index goes up 30%, you will be getting a 15% return of it. 
Variable Universal Life Insurance 
A Variable Universal Life Insurance policy falls under the category of permanent life insurance. It is a combination of life insurance's principal benefit – the financial pay-out to your loved ones in the event of your death with investment subaccounts. 
The cash value of your policy can be invested in these investment subaccounts. Your cash value may increase if the market performs well. In the event that the market underperforms, your policy may lose weightage. People who have experience with other types of investments will be familiar with Variable universal life insurance in a higher-risk environment.
Burial/Funeral Insurance 
A burial/funeral life insurance policy is designed to cover the costs of burial services and more after someone passes away. Without having to wait for an insurance company medical exam, the coverage can be purchased online or over the phone. In truth, there is no medical check required for burial insurance. 
Applicants are supposed to tell their age, smoking history, whether or not they have any significant illnesses, and some other demographic-related information. Acceptance is guaranteed for some policies. Others need a two-year premium payment term before receiving benefits and only cover people up to the age of 100.
It is a cash policy that accumulates cash value over time. Burial insurance can be obtained for small sums, such as $5,000 or $10,000, but other types of insurance, such as term or whole life, may have much higher minimum coverage requirements.  
As a result, burial insurance premiums may appear to be less expensive than policies with higher benefits. The premiums for this sort of insurance do not fluctuate, and the coverage is permanent. Funeral services, burial plots and headstones, caskets, funeral procession, and other miscellaneous charges are all covered by this insurance.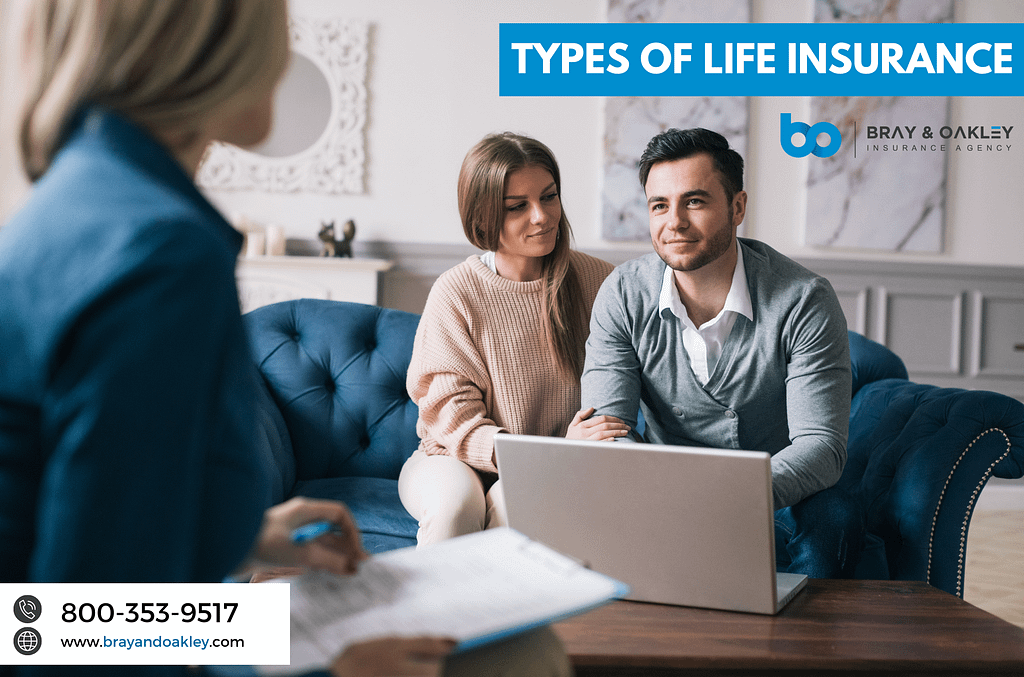 A FEW IMPORTANT THINGS TO CONSIDER
While these are the most common types of life insurance policies best suited for people of West Virginia, there are still a few questions you need to answer for yourself before you get into purchasing one.
Which is the most popular type of Life Insurance? 
Among all the types of life insurance policies we have mentioned, whole life insurance is the most popular one as it is a permanent life insurance policy and works with you till your death. You can rely on this policy and avoid getting worried about how your family will survive after your passing away. 
Which type of Life Insurance is also an investment? 
Permanent life insurance policies with an investing component allow you to increase your money while avoiding paying taxes. This implies that any interest, dividends, or capital gains earned on the cash-value component of your life insurance policy are tax-free until the proceeds are withdrawn. 
Moreover, the permanent life insurance policy works as an investment for your family. The premiums that you pay today are considered as your investment which is later utilized by your family after you pass away. This way, your family will have the ground money to start until they can find a new source of income. 
What are the living benefits of a Life Insurance Policy? 
While the life insurance policies generate pay-outs after your death and are for the benefit of your family, there are a few living benefits for the policyholder that you must know about; 
Term Life Insurance Living Benefits 
If you have a terminal disease, the living benefit of term life insurance pays out a portion of your term life insurance policy. This provides you with much-needed funds to cover medical expenditures, debt, and other expenses.

A critical illness rider is a variation on this option that allows you to collect your death benefit if you're diagnosed with a specific illness or disease.

If you don't die within the term period, all of your premiums will be refunded to you.

In the case that you are disabled for six months or more, you can use this living benefit to avoid paying your premiums. While not a true monetary advantage, it is nevertheless an excellent choice to have because the disability might not allow you to work, and you might not have money to pay off the premiums. 
Permanent Life Insurance Living Benefits 
The permanent life insurance policies give you an option of withdrawal. A withdrawal allows you to access a portion of your permanent life insurance policy's cash value. If the amount you withdraw is less than or equal to your premium payments, you won't have to pay any taxes on it.

If you take out a loan against your permanent life insurance policy, you'll be paid interest, but it'll generally be less than the interest charged by other lenders. You won't be subjected to a credit check or be bound by a long list of conditions.

When you cancel your permanent life insurance policy, you can get the cash value part as a one-time lump sum amount. The sum will be deducted from any outstanding loans and unpaid premiums by the insurer.
Choosing which life insurance policy to get for yourself could be a hard decision, but it is an important one because it affects your entire life. While choosing a policy, you will be choosing the future of your family after your passing hence, you need to consider each point and make a wise decision. 

The best way to select one is to get a piece of advice from a life insurance expert that can guide you based on your needs and requirements. Here at Bray & Oakley Life Insurance Agency, we offer both consultancy and quotations for the best policy based on your needs. Contact us today to help you figure out the policy that you need!